Embedded Software Solutions
Welcome to the expertise of embedded software services. Infabytes is your partner for comprehensive embedded software development. Our company is based in the UK serving across verticals from Agriculture, energy to transportation and construction.
As Infabytes, we're a one-stop solution for all levels of embedded software solutions. From low-level firmware programming, middleware to complex DSC and DSP development, our team of specialists have explored the whole gamut of tech stack fundamentals and their applications with globally reputed clients.
The roots of our excellence lie in our commitment to high-quality, bug-free code and insight that every industry, project and client has customized requirements and therefore needs a unique approach. You can find a domain expert for every level of work and quality that embedded systems demand.
A high-quality embedded software programming is critical as it sets the premise for optimal and efficient working of a device or equipment whether stand-alone or unit of a larger system. And embedded technology expertise of a programmer quantifies this premise. We start with the bigger picture of where a device fits in the larger framework, keeping in mind the end-user.
Embedded Software Development Services
With a range of embedded software development services, we have developed a variety of device drivers, boot loaders, and robust firmware using low-level programming, middleware using RTOS, Embedded Linux, and Microsoft Embedded systems. Application-level programming is where we add value to the system with our creativity and rich experience in user interface design and graphics.
The hardware use cases we have dealt with span a wide spectrum of industries that include network devices (WAPs, routers, switches), industrial automation, medical devices, test and measurement, avionics, automotive, transportation, and consumer electronics. Our Embedded Linux Expertise allows us to exploit Linux kernel and tech stack for advanced IoT systems in industrial automation, robotics and smart vehicles.
Embedded Software Engineers
Our engineers are competent with all popular architectures of the date including AVR, AR, X86-64, 8051, Renesas, PIC, xScale, PowerPC, possess deep working knowledge of embedded C, C++, high languages such as ADA, Java, Rust, Python, and follow up-to-date global standards, protocols and interfaces used in embedded systems.
From USB, SPI, I2C, JSON, LVDS to DTLS and MIPI DSI/DCI to USART/UART, we can deliver the most standardized equipment that lends itself to debugging.
The skillset and hands-on experience combined with cross-domain expertise, awareness of the latest trends and technology breakthroughs, a firm grasp of hardware allow our engineers to build cutting-edge devices and applications. We promise to provide benchmark solutions to every requirement, use cases that are cost-effective.
Thousands of client testimonials acknowledge the robustness, reliability, connectivity and
energy efficiency of systems we brought to life. Building safety-critical, time-sensitive systems have honed our skills in meeting deadlines and ensuring the final product is of global standards. Our team is more than up to the challenge to innovate new pathways that can make your life easier!
Industry Leader in Embedded Software Solutions
Remote Monitoring Industries, Plants
Temperature Sensors, Humidity Sensors, Air Quality Sensors
Agriculture, Wind Turbines
Heating Ventilation Air Conditioning
Building Management Systems
Utilities, Gas, Electric And Water
Pump Controllers, Motor Controllers
Embedded Software FAQs
What is embedded software and where its used?
What is embedded software and where its used?
Embedded software is the program that sits on the hardware and interfaces with hardware modules and upper layers. It is a very critical component of device behavior.
How easy to securely connect and manage our fleet of assets?
Using Infabot and Infaweb modules will provide the latest industry standard security and reliable connection with unique certificates for every device which will be periodically rotated to provide security.
How easy to securely connect and manage our fleet of assets?
Our API gateway will bridge the client system and map seamless to your product features
How can i benefit the digitalization of my product with embedded software?
Many products having a digital twin at the cloud will help to provide additional features to improve client experience and adds additional business cases
How can i take the advantage of cloud connectivity?
Using Infabot and Infaweb modules we provide seamless connectivity on your device to connect to any cloud
How to bridge legacy protocols to provide smart features?
Some legacy devices cannot be replaced or made redundant either due to the cost or dependency, however using our specialist drivers which will bridge legacy products and empowers with latest technology
How to trigger an alert or send email when a parameter went out of range?
We will provide certain configurable rules and actions which you can use to set any device parameters to detect the out of range and trigger action like sending a SMS or email or API notification.
Our Clients and Partners








Client Testimonials

Infabytes played a vital role in solving complex issues which helped in smooth business operations with our clients. Infabytes team has been capable to hit the ground running to upgrade the code on our embedded CDU controls. They have been able to familiarise themselves with a new environment and code and have implemented new and relatively complex features in a new environment.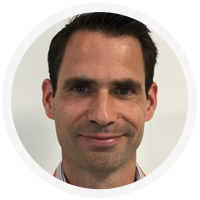 Mat Hery
Product Manager - Cooling, Nortek Global HVAC UK
Working with Infabytes feels as if we have gained an extended internal team and not a consultancy. They understood, and were never phased by our complex and ever changing requirements. The final cloud platform they have designed is one we are all proud of at HomeServe and will allow us to efficiently manage our IoT devices.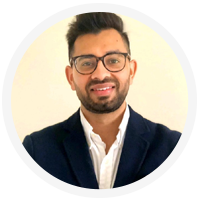 Sarwar Khan
Commercial Manager, Homeserve plc
Infabytes have been an indispensable partner in our IOT development. Their team has been so deeply integrated with our own and those of our other partners, that collaboration has been seamless. Their responsiveness and value added over and above the brief sets them apart from their competitors.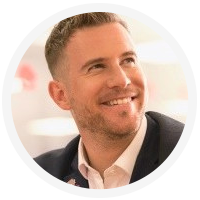 Richard Sanzeri
Head of Innovation, Homeserve plc
Bala Vakamalla was a key member of Novo Innovations, a dynamic team dedicated to creating smart solutions for energy management. With software forming a major aspect of this, Bala expertly managed the development process, adopting a lean and agile methodology to quickly bring software to market. I was delighted to see Bala now leading the Infabytes team and bringing his development knowledge to a wider audience.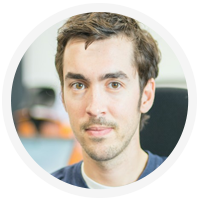 Tom Timothy
previously Director of Novo Innovations, COO at Ovon Technology